Factory trained and certified installation. When you choose Midwest Fire & Safety you are also choosing Amerex - the most innovative company in the industry
The safest decision you'll ever make.
We know you've got a lot of choices. We also know fire suppression isn't something to take lightly.
Less agent, fewer nozzles and higher nozzle height

Around the clock protection with automatic detection

Three detection options - fusible links, linear pneumatic and linear fusible link

Wet Chemical agent with a low pH that's non-corrosive to stainless steel

Pre-filled pressurized tank for reliability and ease of maintenance

System meets UL300 testing standards

Midwest Fire & Safety is a dependable and reliable company. We will come in and give you a free estimate based upon your needs as well as budget.
Offering service and service plans on Amerex and other makes and models meeting UL300 standard.
Give Brandon at Midwest Fire & Safety a call for your customized estimate. 605.996.5783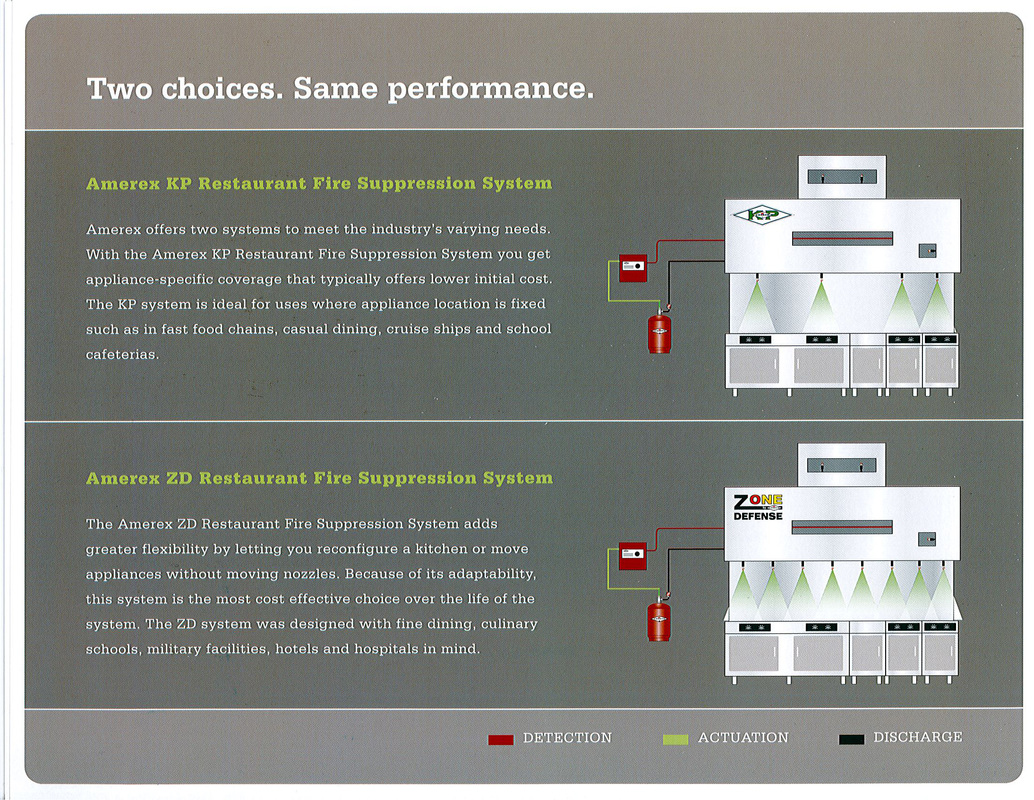 Brandon Schilling • 605.996.5783